How to participate in "We Move"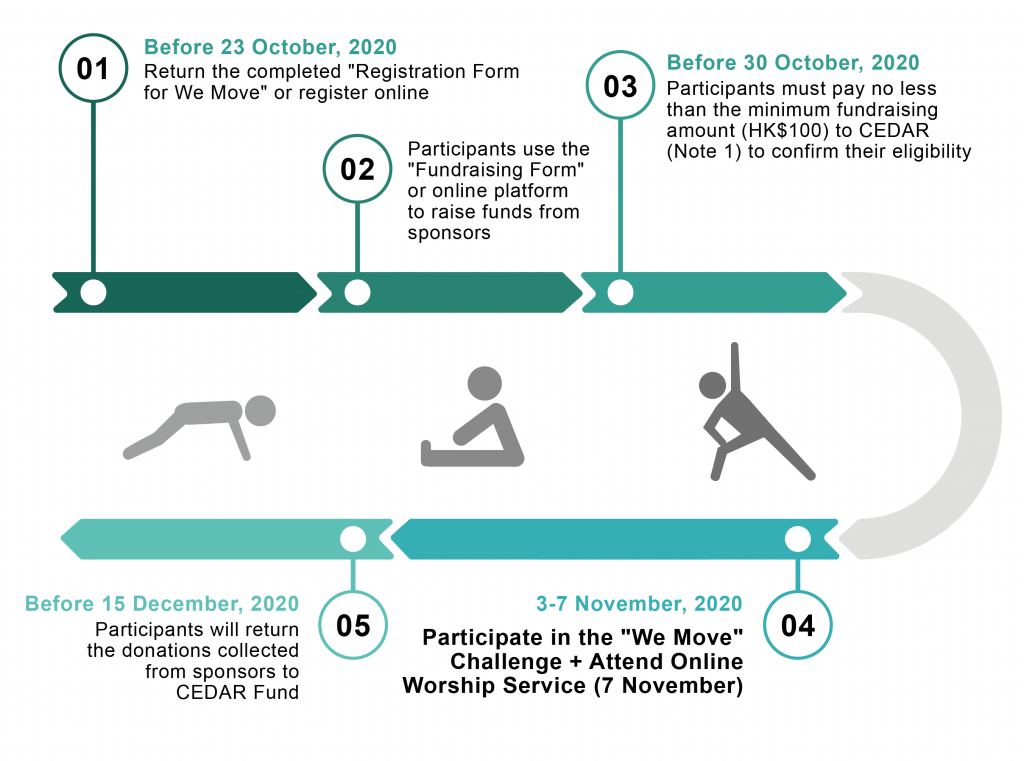 Note 1: After receiving the payment, we will confirm the eligibility to participate. If the participants have special circumstances and the donation does not reach the minimum amount, we will make a discretionary consideration and reserve the right to make the final decision.
Fundraising Remarks
Please pay no less than the minimum fundraising amount (HK$100) before 23 October 2020 to confirm the eligibility for participation. Please return the remaining donations raised to us no later than 15 December 2020, by sending a crossed cheque (payable to CEDAR Fund), a bank-in slip (HSBC 600-385678-001/ BEA 015-185-68-00931-7SSA] or screenshot of successful payment, together with "Fundraising Form" to CEDAR Fund (G.P.O. Box 3212, Hong Kong), email to event@cedarfund.org or WhatsApp to 6383 6861. Participants can use the online fundraising platform to raise funds: link.cedarfund.org/wemove-web-fundraising-eng.
Your personal information will be treated as strictly confidential, used only for the purpose of activity announcements and CEDAR's updates. If you do not wish to receive the information, please contact us.