Latest Update: Ministry Report of Winter Assistance to Vulnerable Syrian Families (July 2021)
The Syrian civil war in 2011 has left millions of Syrians displaced. Many were forced to live in temporary makeshift tents.
Ten years later, the possibility of ever going home seems to be a distant memory. Fortunately, many brothers and sisters have been walking alongside them, supporting and praying for them as they endure yet another harsh winter.
This year is CEDAR's third winter of assisting Syrian refugees. This has allowed our refugee friends to feel a little warmth in their hearts despite being in the freezing cold.
Thanks to everyone's support, we have distributed blankets and heaters to close to 300 Syrian families (1,481 beneficiaries) last year.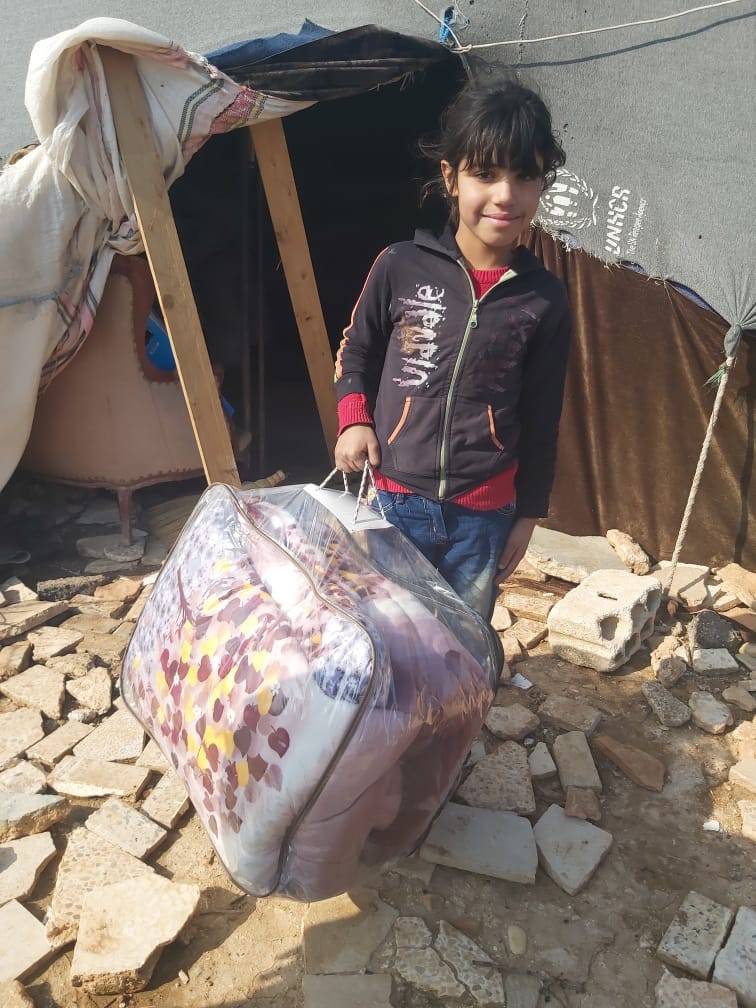 A mother of one of our beneficiaries, Alaa said, "I have suffered from severe stress for a long time and had started to lose hope. This all changed when CEDAR and your partners entered my life. It is your care, love, and support that has given me hope. This has given us the courage to live on."
This year, we provided relief supplies to 270 families (around 1370 beneficiaries) in 10 cities across Syria.
Jesus teaches us to provide for those in need, even if it is simply a glass of cold water. We would like to encourage you to continue to donate and pray in support of the Syrian refugees who are currently enduring freezing temperatures of -10 degrees celsius and to gift them with the warmest glass of 'cold water'.