If one day you woke up and found yourself sold by your relatives, what would you feel? Isn't human dignity priceless? How can other people put a price tag on a person and sell him/her as a commodity, subject to the owner's exploitation?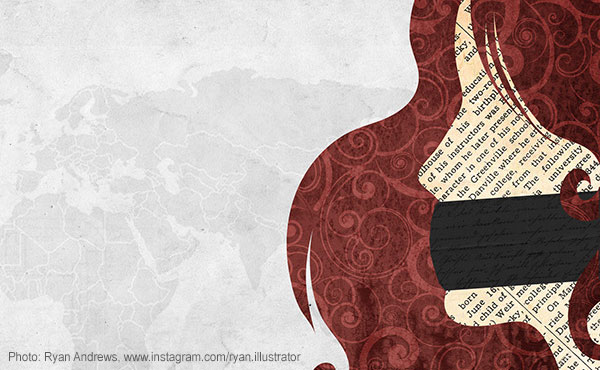 Martha (obscured) spent her early years with her mother who worked as a sex worker in the red-light district of Mumbai, India. "At the age of 16, my mother met a man when she was in Nepal. He said he could refer her to work at better places in the cities, and she ended up being sold to work at the red-light district in Mumbai." With the help of a generous woman from her hometown, Martha was spared from having to suffer the same fate as her mother's.
"Every one of us could fall prey to human traffickers with a tiny change of situation," as expressed time and again by the frontline workers serving sex trafficked victims in Hong Kong, and by our international partners who serve victims in Asia.
The lack of awareness to trafficking practices, limited opportunities to employment and education, and general ignorance to gender inequality and children rights are some of the contributing factors that made the indigenous members in Nepal, India, Myanmar, and northern Thailand, especially women and children like Martha's mother, vulnerable to enslavement and bonded labour and sexual exploitation.
Since 2008, CEDAR has been supporting partners in Nepal, India, northern Thailand, Myanmar, and near the border of China and Myanmar to fight against human trafficking, which includes teaching communities to prevent human trafficking, rescuing trafficking victims, prosecuting the offenders, providing post-traumatic counselling to victims, and assisting them to start a new life. Today, the threat of human trafficking grows ever worse as it is only trailing drug dealing as the second largest illegal trade sector in the world. Over 40 million people are being trafficked with 70% being women. Join our "Remove Price Tag, Free Body & Soul" Regular Donation Campaign through regular donation on a monthly basis. Let's stand firm in the battle against human trafficking, and help free bodies and souls!
Ministry Approach
Our partners combat human trafficking via the following aspects:
RESCUE: Reach and rescue victims in red light districts and sweatshops
PROSECUTION: Arresting traffickers and ensuring convictions
REHABILITATION: Protecting, counselling, and training previous victims
PREVENTION: Raising awareness and establishing support networks
Your Response
Join our "Remove Price Tag, Free Body & Soul" Regular Donation Campaign through monthly donation and prayers to support our anti-human trafficking effort. Let us act justly and love mercy, and look after vulnerable women and children!
Donate HK$200 per month>Provide strategic intervention through children clubs and literacy centres, and build child advocates against trafficking in India (based on monthly expenditure of a children club)
Donate HK$400 per month>Provide a trafficked Bangladeshi sex worker with vocational training, counselling, HIV/AIDS test, and legal support (based on yearly expenditure)
Donate HK$800 per month>Help a trafficked Nepalese woman or child to return to Nepal and receive counselling and rehabilitation services
Donate HK$1,200 per month>Support Thai partner's investigation into human trafficking in red light districts and cooperating with police in rescue and prosecution (based on monthly expenditure)
Donation Method
1. Complete the donation form (please indicate "Anti-human trafficking" under the option of "Specific Project"), and return to CEDAR Fund (Suite 504, Rightful Centre, 12 Tak Hing Street, Kowloon, Hong Kong)
Autopay: Complete and return the "Autopay Authorisation Form" (download here)
Visa / Master card
Crossed cheque payable to CEDAR Fund or direct deposit to our bank accounts (HSBC 600-385678-001 / BEA 015-185-68-00931-7 SSA) and return the cheque / bank deposit slip to us
2. Online donation
(please choose "Specific Project" and indicate "Anti-human trafficking")
Remarks:
[1] Your donation will support our Asian partners' anti-human trafficking projects. If the donation received exceeds the projects' needs, we will transfer the exceeded amounts to support other projects of human rights protection.
[2] Donations over HK$100 are tax deductible in Hong Kong with our receipts. For regular donation by autopay or credit card, an annual receipt will be issued in April.
[3] CEDAR is an approved charitable institution and trust of a public character under section 88 of the Inland Revenue Ordinance. Please visit Inland Revenue Department website for details.
Story of Hope
Regained the warmth of Home
The Himalayan country, Nepal, has always been a travellers' favourite, because of the magnificent mountain and its beautiful landscape. Some regard Nepal as the country closest to heaven. However, in the eyes of local children, it may be a place closest to hell.
Natural disasters, contaminated water sources, unstable governance, inadequate infrastructures, and the caste system have all contributed to the society's oppression on the grassroots people, impeding their well-being and development. To survive, many families will not send their children to school, or they may pull their children out of school to work. This has given opportunities for human traffickers to provide "job referral services" for their children, then later engaging their children in forced labour or sexual exploitation. After the two earthquakes in 2015, life for many families became especially hard; as the demand for means to earn better income increases, human trafficking activities increase as well.
CEDAR's partner in Nepal, Asha Nepal serves trafficked women and children by providing rehabilitation support. Martha (obscured) had begun living in Asha Nepal's residential home since she was 7 years old. Her mother grew up in a small village in central Nepal. When Martha's mother was 16, her boyfriend betrayed her and sold her to Kamathipura, one of the biggest red-light districts in Mumbai, India, where Martha was born. Boys and girls grew up in Kamathipura had similar fates: boys became criminals and girls ended up like their mothers as sex workers.
Martha's mother decided to send her away to live with a relative in Nepal. Three years later, an aunt from Martha's hometown found Martha prone to be trafficked. She brought Martha to one of Asha Nepal's residential homes. Martha has grown up and graduated from university. She has a stable work and got married. Martha thanks Asha Nepal for providing her a safe environment to grow up in.
"I have always liked living here! Asha Nepal gave me parental love and care which I was always deprived of. The best part is I know Jesus who was always there for me. He used many people to rescue and restore me. I believe that God had a plan for me from the beginning, and He let these things happen to me so I could testify that He is the only one true God!"
Thanks God for using Asha Nepal so that vulnerable children can grow up healthily in a safe environment.
Bible Study
Joseph: Human trafficking survivor (written by Roger Seth)
Download poster of "Remove Price Tag, Free Body & Soul" Regular Donation Campaign